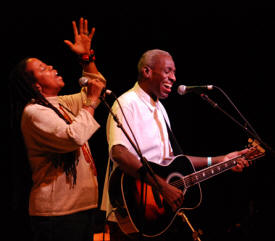 KIM & REGGIE HARRIS' performances are characterized by rich harmonies, percussive guitar and a warm, upbeat presence. In 20 years of working together, they have written and sung in styles ranging from traditional to adult-contemporary. Their first cd, In the Heat of the Summer, (title song by Phil Ochs) showcases the depth and passion of their songwriting. Their first album, Music and the Underground Railroad, has been praised in musical, cultural and historical circles. A large part of this album has been recreated on a new cd titled Steal Away which is getting heavy airplay nationwide. Originally from Philadelphia, Kim and Reggie live in upstate New York.
MAGPIE consists of Greg Artzner and Terry Leonino, a husband-and-wife duo from Tacoma Park, Maryland. Originally from northeast Ohio, they met while attending Kent State University in 1973. Their repertoire of largely topical songs encompasses traditional and contemporary folk, jazz, blues, country and ragtime styles, and includes many original compositions. Magpie has a high-energy sound, characterized by tight harmonies and expert work on guitar, concertina, harmonica, mandolin and fretted dulcimer. They have released several cds including Spoken In Love, a collaboration with Kim and Reggie Harris.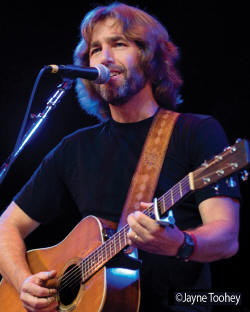 JOHN FLYNN Kris Kristofferson praises John Flynn's songwriting: "The truth is in the details; the gifts are an ear for accurate dialogue, an eye for powerful imagery and anything funny, and a heart open to surprises and the possibilities of moving the emotions." As a young father Flynn left a Nashville staff writing gig and began writing songs for his kids and for his life. These songs yielded CDs that are informed by the trademark humanity and humor that Flynn sees as the essential tools for parenthood and living. Recently the 51 year-old Delaware resident has turned his attention, and his songwriting, to the world his four children will one day inherit.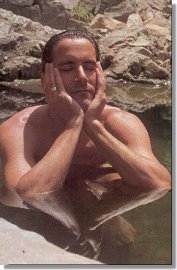 David Roth - Landslide top vote-getter at the Falcon Ridge (NY) Folk Festival's "Most-Wanted" competition (1996) and NAIRD "Indie" nominee (singer-songwriter album of the year - 1994) for Digging Through My Closet, DAVID ROTH has gained national attention for his unique songs, moving stories, and powerful singing and subject matter. David's material ranges from outright hilarious to poignant - taking his audience on an emotional landslide through well-crafted songs.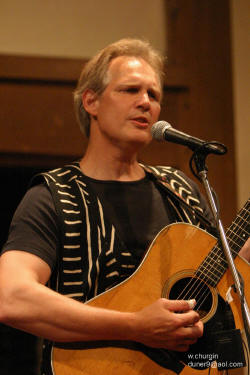 GREG GREENWAY'S music blends the passion of Richie Havens, the lyrical guitar of James Taylor, and the rhythmic and political influences of Peter Gabriel, the Police and a wealth of Third World Artists. His debut recording, A Road Worth Walking Down, was nominated for two Boston Music Awards and is still receiving national air play. His third cd, Mussolini's Head, was released this year to very favorable reviews. He performed at Carnegie Hall in the New York Singer/Songwriter Festival which was broadcast on NPR's World Café in 1994. Greg was born in Virginia and now makes his home on Cape Cod in Massachusetts.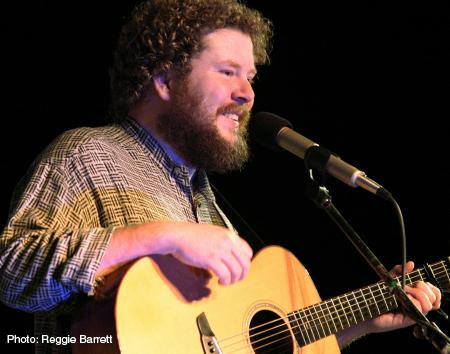 Joe Jencks is an international touring performer, songwriter, entertainer, and educator, based in Chicago, IL. From venues like Carnegie Hall and Lincoln Center in New York, to coffee houses, festivals, spiritual communities, and schools, Joe Jencks has spent the last 12 years touring full time. His songs have traveled to every continent via his own performances, radio, CDs, web casts, and other musicians.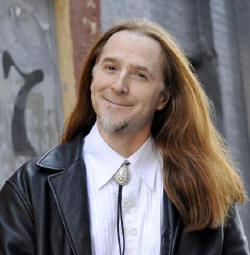 Pat Wictor In a remarkably short period of time, Pat Wictor has become the name that is being chatted about on the acoustic, blues, folk and Americana circuits. Steeped in American "roots" music, Pat is a contemporary songwriter and interpreter drawing on the rural country, gospel, and blues traditions of our nation.

An American by birth, Pat was raised outside of the United States until his teenage years, living in Venezuela, Holland, Norway, and England. This time abroad gave him an unusually deep awareness of being a resident of a country while also a world citizen. Through these early experiences, he gained an appreciation for taking different paths to arrive at the same destination.
Brother Sun
-- Pat Wictor, Greg Greenway, and Joe Jencks have formed a dynamic new male trio. Their harmonies, as much as their lyrics, tell what they are about: warm as a campfire, stirring as a gospel church, rousing as a call to arms. Calling upon contemporary songwriting, and informed by the deep roots of gospel, blues, and folk, the trio weaves a tapestry of harmony that is brilliantly fresh and yet familiar.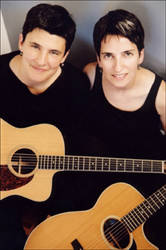 EMMA'S REVOLUTION
Pat Humphries & Sandy Opatow
powerful, passionate songs about the lives of real people

JUST ANNOUNCED (2/17/03): If I Give Your Name, by Sandy Opatow and Pat Humphries is the Grand Prize Winner in the Folk Category of the prestigious John Lennon Songwriting Contest . The song sheds light on the silent suffering of family members of undocumented workers lost on 9/11 in the World Trade Center and was one of 12 grand prize winners out of 24,000 entries. Hear "If I Give Your Name" at www.pathumpries.com and find out more about the situation of undocumented workers at www.tepeyac.org/wtc.html.

Pat Humphries and Sandy Opatow are award-winning, activist songwriters whose songs "Keep on Moving Forward" and "Peace, Salaam, Shalom" have defined peace and justice events worldwide. #1 on Amazon.com after a May 2002 feature on NPR's "All Things Considered," fROOTs Magazin called Pat's CD, Hands, "an acoustic, insightful delight in the tradition of Seeger and Guthrie."
SONIA Rutstein's songs combine powerful melodies with poignant thoughts. She has the rare ability to fuse poetic imagery with an eclectic and vibrant sound. Her lyrics address a wide range of social and emotional issues, including racism, community togetherness, and world peace. The driving force behind disappear fear, a group she formed with her sister Cindy, Sonia now also records and performs under her own name. She was Female Artist of the Year at the 1999 Gay and Lesbian Music Awards (GLAMA) and received a Best Album award from Stereo Review, among other honors.
Sharon Katz Back in 1992, Sharon made history in her home country of South Africa when she formed the country's first-ever, 500-member multi-cultural and multi-lingual performing group and staged the production called "When Voices Meet."
Then in 1993, Sharon rocked the nation with her concert tour, "The Peace Train." She took 150 performers, including her friends Ladysmith Black Mambazo, on tour by train, giving concerts at every stop along their route. As the performers played, sang and danced to promote a peaceful transition to democracy in South Africa, TV and radio crews rode on board The Peace Train and broadcasted all the events to the nation.
---
Sonny Ochs
162 Rockaway Lane
Middleburgh, NY 12122
sonnyo@midtel.net
Phone/fax 518.827.4953